London Museum Guide
To Late Night Opening and Events
This is a museum guide to late night opening and events taking place in some of London's most exciting museums.
Many London Museums have special late night opening events, where visitors can either extend their visit into the evening or attend special events such as talks, seminars or exhibition previews.
Some of the larger museums also have excellent restaurants where you can enjoy an evening meal too.
---
Click on a day to see which museums are open late.
Popular Things To Do In London In the Evening At A Discount Price
Don't forget there are so many different things you can do in London when the sun goes down. Two of the most Popular but sometimes most expensive are: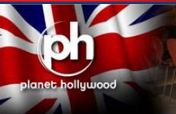 Both of these things can be expensive if you don't know where to get the Discounts from, I should know I have paid way to much in the past.
To get the best deal possible check out Discount London
Museum Guide Late Night Opening Times
Tuesdays

Sir John Soane's Museum - 13 Lincoln's Inn Fields, London, WC2A 3BP

First Tuesday of every Month (not June 2012) - The museum stays open between 6pm and 9pm. the museum is candlelit which adds a spooky atmosphere to the rather unusual contents of the house.

This is a very popular event and often large queues can build up, so arrive early if you can.

Wednesdays

Science Museum - Exhibition Road, Kensington 16.45 til 22.00

The science museum holds a monthly event called "LATES". On the last Wednesday of the month the museum opens its doors after hours to adults only. Allowing a child free experience of this very popular museum.

Every month a different theme is laid on to allow visitors to discover more via hand on experiences and talks. There is even a bar which stays open and on occasion fun events such as a silent disco or speed dating may also be on the menu.

Thursdays

Handel House Museum - 25 brook Street, London w1k 4HB

Every Thursday the museum keeps its doors open until 8pm. There are often special concerts during the evening which can be booked in advance. Check with the museum to find out which concerts are taking place.

Wellcome Collection- 183 Euston Road, London NW1 2BE


The galleries are open until 10pm every Thursday which makes it an excellent place to either visit after work or a great way to end the day.

The museum also has a very nice cafe which also sells beer and wine as well as light snacks.

Fridays

British Museum - Great Russell Street, London WC1B 3DG

This fabulous museum stays open late every Friday evening until 8:30pm. Only a selection of galleries remain open until that time but there are free spotlight tours of these galleries s also available.

During these opening times the court cafes remain open for light refreshments and the main gallery restaurant is also open for meals but booking is recommended as this often becomes full.




Design Museum- 28 Butlers wharf, Shad Thames, London SE1

Once a month the museum holds special evening events until 10pm. However the timetable is varied and it is best to check with the museum to see what is on their program of events. There is a charge for these events.

Victoria and Albert Museum - Cromwell road, Kensington

The V and A museum stays open until 10pm on the first Friday of every month. Only selected galleries remain open to visitors. Special events are held during the late opening such as Live performances, debates, one-off displays and special guests.

A bar is available to buy drinks and light snacks.
I hope this museum guide to late night museum opening has given you some ideas as to some of the things you can do in London during your trip once the sun has gone down.
If you would like me to include some other information please do not hestiate to let me know. i want to make this museum guide as useful to all mny vistors as possible.
Use my Contact Me Form to get in touch.
Back to the top of this Museum Guide page