Local History Museums - London
Many local history museums in London are free. They are also great sources of information about London hidden history.
yes we all know about the romans settling in London and the history of the river Thames but there are a million other London stories and histories left to be told.
London's local Museums may be small and may be less well known but they are fantastic places to visit. Especially if you really want to get to know the real London.
Visiting London? 
Don't Forget Your Pass
Free entry to over 55 top London attractions and tours
Skip the lines
Free 120+ page Guidebook
Added Travelcard option
Additional special offers
Many Sports Museums welcome the pass
Hackney Museum
The HackneY Local History Museums tells the stories of some of the people that over the last 1,000 years have made the Hackney area their homes.
The exhibition displays show the changing history of the people who have lived there using  interviews, objects and images.
Address
Ground Floor, Technology And Learning Centre, 1 Reading Lane, E8 1GQ
Email: info@hackney.gov.uk, Tel: 020 8356 3500
Open
Tues, Weds, Fri 9.30am - 5.30pm.
Thur 9.30am - 8pm, Sat 10am - 5pm.
Admission - FREE
Vestry House Museum
This is the local history museum for the London borough of Waltham Forest.
The museum is based in an picturesque Grade II listed building in Walthamstow Village.
Address
Vestry Road Walthamstow, London, E17 9NH, Tel: 020 8496 4391
Open
Wed - Sun 10am - 5pm
Admission - FREE
Email : vhm.enquiries@walthamforest.gov.uk
The Hampstead Museum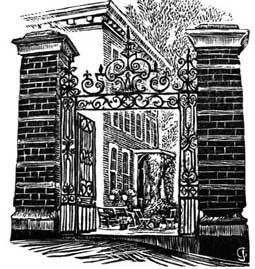 The Museum has a collection of over 3,000 objects relating to art and life in Hampstead. The two rooms cover the history of Hampstead from prehistoric times to the modern day.
Address
Burgh House, New End Square, Hampstead, London NW3 1LT
Tel : 020 7431 0144
Open
Wed - Fri & Sun : 12-5pm
Admission - FREE
Islington Museum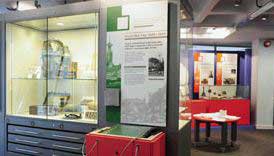 Discover the history of the London borough of Islington.
Address
245 St John Street, London EC1V 4NB
Tel - 020 7527 2837
Open
Mon, Tues, Thurs, Fri and Sat: 10am - 5pm
Admission - FREE
Greenwich Visitor Centre
The Greenwich Visitor Centre is situated inside a Grade II listed Pepys building. The center has been totally refurbished and is a great starting point for visitors to discover Greenwich which is a world heritage site. 
Address
Old Royal Naval College, Greenwich, London SE10 9NN
Tel: 020 8269 4799
Open
Daily 10.00 - 17.00
Admission - FREE
Wandsworth Museum
The Wandsworth Museum tells the story of the local area, from 25,000 years ago to the present day.
Address
38 West Hill, Wandsworth, London UK, SW18 1RX
Tel : 0208 870 6060
Email: Contact@wandsworthmuseum.co.uk
Open
Tues to Sun 10:00 - 17:00
Admission £4, £3 conc, 
Free for children under 7.
Harrow Museum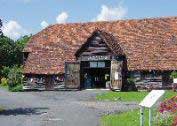 The museums has a number of temporary exhibitions and special events throughout the year, there is always something new to see.
Displays include the history of local industries, and the significance of this interesting historical site.
The four buildings which contain the Harrow Museum are situated in the beautiful grounds of Headstone Manor.
Address
Headstone Manor, Pinner View, Harrow, HA2 6PX
Tel: 020 8861 2626
Open
April to October
Mon, Wed, Thur, Fri 12.00 - 5.00
Sat & Sun 10.30 - 5.00
November to March 
Mon, Wed, Thur, Fri 12.00 - 4.00
Sat & Sun 10.30 - 4.00

Admission - FREE
The Museum of Wimbledon
There have been several influential people who have lived in the Wimbledon area throughout its history who have collected and conserve items from the boroughs rich heritage.
One of these was Richardson Evans who's collection now make up the largest part of the Wimbledon Museum.
Address
22 Ridgway, Wimbledon, London SW19 4QN
Tel: 020 8296 9914
Open
Sat & Sun 2.30pm - 5pm
Admission - FREE
The Crystal Palace Museum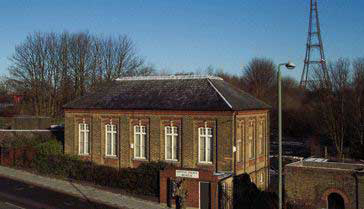 The Crystal Palace Museum tells the story of the Hyde Park and Sydenham Crystal Palaces using photographs and displays of original documents and ceramics.
The museum is located inside the only surviving building built by the Crystal Palace Company circa 1880.
Address
Anerley Hill, Crystal Palace, London SE19 2BA
Tel: 020 8676 0700
Open
Sat & Sun 11:00 - 3:30
Admission - FREE
Gunnersbury Park Museum
The Gunnersbury Park museum is the local history museums for the London boroughs of Ealing and Hounslow and is located within a Mansion.
The collection consists of objects, paintings and photographs from the local area from prehistory to the present day.

Address
Gunnersbury Park, London W3 8LQ
Tel: 020 8992 1612
Open
Daily 11am - 5pm (11am – 4pm Nov – Mar) 

Admission - FREE
Kingston Museum
The Museum covers the history of the borough of Kingston from Saxon times.
The Museum has three galleries which include:
Ancient Origins,

Town of Kings and Eadweard Muybridge,

Art Gallery for temporary exhibitions. 
Address
Wheatfield Way, Kingston upon Thames, KT1 2PS 

Tel: 020 8547 5006
Open
Tues, Fri & Sat 10am - 5pm
Thurs 10am - 7pm 
Admission: FREE
Museum of Richmond
The Museum celebrates the rich heritage of Richmond, Ham, Petersham and Kew.
The displays cover from mediaeval times to the present day and is an exceelent venuel for family visits.
Address
Old Town Hall, Whittaker Avenue, Richmond-upon-Thames, Surrey TW9 1TP
Tel: 020 8332 1141
Open
Tues to Sat 11:00 - 17:00. Closed on public holidays, including Easter Saturday.
Admission - FREE
Hope you have enjoyed this page of London Local History Museums. if you know of others please let us know. 
Back to top of this Local History Museums Page
Home
> Local History
---