Our London Museums Guide

The Guide To London's Museums
Congratulations you have found just what you are looking for.
---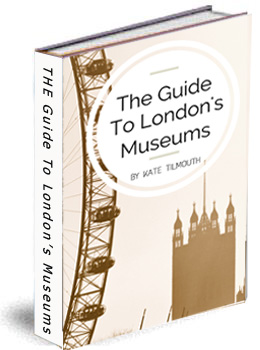 The Love London Museums Guide is my comprehensive, easy to read, easy to print, easy to take with you, instantly downloadable guide to London's Museums and a whole lot more.
You won't find anything else on the Internet like this guide. It is totally unique and designed to help the London tourist discover not only London's fantastic collection of diverse and fascinating world famous museums. But also other great places to visit nearby, maps to help guide you around and where to find the nearest tube stations.
---
"Well done for all your hard work putting this very useful guide together. I'm glad to see that someone else appreciates the huge variety of world class museums this lovely old city has to offer the world. Top marks from me!" - M.C, London 
---
What's Inside "The Guide To London's Museums"?
Organised by area
9 Central London areas covered
69 London Museums Included
9 Quick and handy pull-out sections with maps
Opening times and Addresses for all museums and London attractions at a glance
Discount Offers
A quick guide to outer London Museums
Essential Information about each museum and London Attraction
Direct links to museum web pages
Colourful pictures
Tube station Information
My weekly planner chart of the Top Places to Visit In London
A quick guide to London's Medical, Military and Sports Museums
Free Bonus Guide
One of the best tools for finding your way around museums and London attractions are of course maps or floor plans. But I know just how much time you can waste searching around the internet for these to download, especially when your on holiday and don't want to waste time.
So I decided to compile a handy guide to all the major museums maps and floor plans for you as an extra free bonus for you with "The Love London museums Guide". 
This FREE bonus guide will give you links to free downloadable London tourist maps and floor plans for:
British Museum
London Museum
London Transport Museum
Geffrye Museum
Natural history Museum
Science Museum
Victoria and Albert Museum
London Maritime Museum
Kensington Gardens
Hyde Park
Westminster
London Zoo
London bus and tourist map
Tube Map

Easy links to floor plans like this which will help you find your way round.
---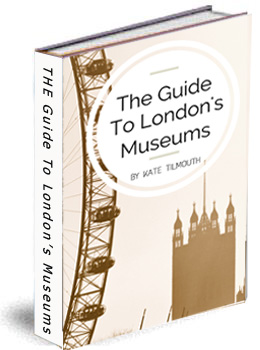 Get The Guide To London's Museums - Days Out & More $3.50 
---
"Thanks for this great London museums guide I've printed it off to take with me when I come to London with my family for a long weekend this September. I know about the big museums but this will really help us get to see some great little places I'm sure we would miss otherwise!"   Mrs S.L, Sydney 
The Guide To London's Museums and Days Out In London Tourist Map 
I have checked the Internet and I have not found another instantly downloadable London Museums Guide like this. This London museums guide is certainly one of a kind and I have put it together with you, a visitor to London in mind.
I live in London and so know many of the answers to questions such as:
What other things are there to do near the British Museum?
What tube stations are close to the big three museums in Kensington?
Where can I find a museums about sport in London?
How much are the entrance fees to museums and where can I get a discount?
All of these and many more questions like these are answered in my downloadable guide. I have taken all the hard work out for you by pulling all the information together for you in one hand place.
You can decide which parts you want to print out and which parts of the guide you want to use to find out more in-depth information about the museums. There are live links which run all through the guide which will take you directly to the museums own web pages. No hunting around the internet for them for you.
---
"I love London and I would go to see every museum and gallery if I could! What I think is great about your guide is how it makes it easier to see which great places are nearby in the different neighbourhoods in London. I can't wait!" - Mr D.H, New York
---
Get The Guide To London's Museums - Days Out & More $3.50
Why You Should Consider This London Museums Guide Ebook?
It is an instant downloadable guide, no waiting for it to arrive in the post.


Print only the pages and maps you want to


No need to carry a heavy book around London with you.


Plan you trip and days out in London in advance


Discover museums you may not have heard of before. There are many fantastic museums in London often left off the usual tourist guides. For me these are often the best one's to visit any way, less busy and far more original.


The targeted maps are designed to help you discover the different areas of London.


You can share the guide and print off copies for friends or others in your party.


Direct links to museums and London attractions


Discounts and special offers are directly linked, so that you can easily find the best prices to pay.
---
"Great guide, great info, easy to read, easy on the eye, thanks!" - P.A, Birmingham 
---
Is There A Catch?
No, this Guide has been totally put together by myself, all the information is up to date and correct. But I will tell you that all of this information is available online and of course you are free to discover it for yourself.
However I have taken the hard work out for you and organised all this information for you so that it is available at your finger tips right now. In an easy to read and structured way so that you will be able to enjoy your trip to London and not worry about missing any hidden gems.
---
How To Get "The Love London Museums Guide" and Free Bonus Map Guide 
Simple as 1,2,3
1. Pay securely through Paypal. 
2. Once you have paid you will be redirected to a Thank you page where you can down load both the "The Guide To London's Museums" and the Free Bonus Guide.
3. If you have any problems, simply Contact me and I will get back to ASAP.
4. The guide and free ebook are both in PDF file format. If your computer doesn't have the Adobe Reader software, you can easily install it for free.
Home
> The Guide To London's Museums