Medical Museums in London
Medical museums may not be to everyone's taste but they certainly are fascinating places to visit whether you are a health professional or someone who has an interest in the history and development of health care.
At times you may see something shocking, at others you will discover amazing facts and stories.
But you will always come away from these London Museums with a sense that you have seen and experienced something of great importance and relevance to our lives today.
These medical museums are varied in their field of study, approach to the subject and period in history, so there is no doubt that there will be something of interest to everyone no matter at what age.
Medical Museums In London
Florence Nightingale Museum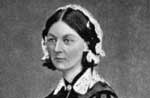 The museum covers Florence Nightingales life from her privileged youth, through to her time as a nurse in the Crimean war and then during her time fighting for better health care and conditions for all.
For more details see its review page Here.
---
Hunterian Museum
Not for the faint hearted, this museum is dedicated to the study of medical surgery. Including many human and animal specimens and surgical instruments.
Please see my review page for more information on this medical museum.
---
Wellcome Collection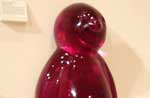 Henry Wellcome was a man of many interests and one of which was collecting items to with the interest in health and the body.
His rather unusual collection consists of items such as Japanese sex aids and Napoleon's toothbrush.
The Collection also holds up to 4 separate exhibitions a year to do with various aspects of Science.
See my review of the museum here.
---
Old Operating Theatre and Herb Garret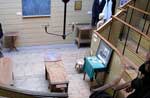 This is the oldest operating theatre in Europe and situated inside a church which was original part of St Thomas's Hospital. A truly fascinating if not rather grisly place to visit.
One of my favourite museums in London. Small but so fascinating and a real piece of London history.
---
Alexander Fleming Laboratory Museum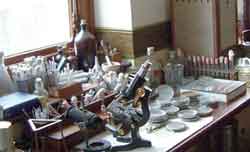 There is no doubt that the discovery of Penicillin was one of the major health Breakthroughs of the 20th Century.
Discovered by Alexander Fleming in 1928 at St Mary's Hospital London, his restored laboratory can now been seen in this museum along with Flemings personal story or how he came across this wonder drug. 
St Mary's Hospital, Praed Street, London, W2 1NY
Tel. 020 3312 6528
Open:
Monday - Thursday, 10:00 - 13:00
Admission:
Adults: £4.00, Children, students, senior citizens, UB40 holders: £2.00
---
Anaesthesia Heritage Centre
This medical museum covers the history of pain control and the use of anaesthesia. There are many objects relating to the subject of anaesthesia on display including a resuscitation set from 1774.
Every aspect of anaesthesia is covered in this museum using displays such as pull-out drawers and flipbooks as well as cabinets displaying various implements and equipment.
21 Portland Place, London
W1B 1PY
Tel. 020 7631 1650
Open:
Monday, Tuesday, Thursday and Friday, 10:00-16:00 
We recommend that visitors make an appointment.
Free admission
---
Bethlem Royal Hospital Museum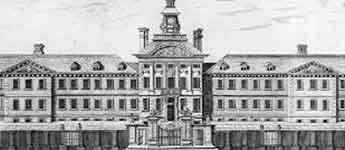 If you've ever heard of the Term "bedlam" then you will have been using a word which derived from the Bethlem Royal Hospital which has been treating mentally ill patients from the 14th century.
The hospital has a long and varied history as you can imagine and the museum explores both the hospitals story and the various treatments which were explored during the centuries to cure mental illness.
Monks Orchard Road, Beckenham, Kent, BR3 3BX
Tel. 020 3228 4307/4227
Open:
Monday-Friday, 09:30-16:30
Admission free
---
British Optical Association Museum
This is certainly an eye-catching medical museum (get it). The museum has an astounding collection of over sixteen thousand objects covering the history of ophthalmic optics, the human eye and visual aids.
So if false eyeballs and all the paraphernalia that goes along with eye health care is your thing then a visit to this medical museum might be just the thing.
The College of Optometrists, 42 Craven Street, London, WC2N 5NG
Tel. 020 7766 4353
Open:
The Museum is open to the public by appointment only, 
09:30-17:00 Monday-Friday.
Free admission
---
Great Ormond Street Hospital Museum
This is a children's hospital and as such the museum is only a small one and can only be visited by appointment only. On display are historical and medical equipment from the hospitals history.
there is also a small collection of Peter pan material. the hospital has a close connection with the author of Peter Pan, JM Barrie, who gave all his rights to the book to the hospital in 1929.
First Floor, 55 Great Ormond Street, London WC1
Tel. 020 7405 9200 Ext. 5920
Open:
Mon - Fri 9:30-16:30 by appointment only

Free admission
---
Langdon Down Museum Of Learning Disability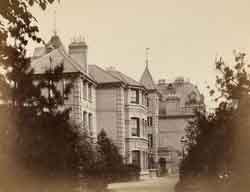 The Langdon Down Medical Museum is designed to promote the work of Dr John Langdon Down, Normansfield hospital and the Royal Earlswood Asylum though exhibitions and events.
The museum consists of:
Normansfield collection and archives
Royal Earlswood Asylum collection
James Henry Pullen (a resident of Earlswood) - ships, artefacts and paintings
The Langdon Down Centre
Normansfield, 2A Langdon Park, Teddington, Middlesex, TW11 9PS
Tel: 0208 614 5100
Open:
Winter - Spring 2012:
9.30am - 1.30pm Saturdays (28 January – 28 April);
2 - 5pm Mondays (30 January to 30 April).
Free admission.
---
Museum of the Order of St John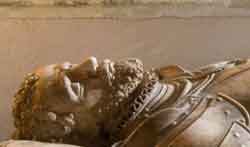 This Museum tells the story of the Order of St John , from its beginnings in the eleventh century to today and its role with St John Ambulance.
This is a fascinating medical museum which tells a story which covers a 900 year period, including the crusades and the beginnings of setting up hospitals to care for the sick through the ages.
The collections includes items from the St John's order including manuscripts, silver and armour, historic First Aid equipment.

---
Royal College of Physicians Museum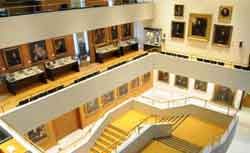 This medical museum holds a collection from the Royal College of Physicians which is the oldest medical college in England.
During your visit you can see portraits and sculptures of presidents, fellows and other physicians associated with the college, medical instruments, and the Hoffbrand Collection of apothecary jars.

11 St. Andrews Place, Regent's Park, London NW1 4LE
Tel. 020 3075 1543
Open:
Mon-Fri 9:00 - 17:00, Closed bank holidays.
Free entry
---
Museum of Royal Pharmaceutical Society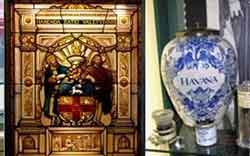 Medicine and its origins stretch back far into history and which include some very strange potions and cures many of which we would find absolutely ridiculous to day.
This museum covers the history of British Pharmacy and holds a large collection of objects covering every aspect of the pharmaceutical profession. Including historical dispensing jars and equipment, drug containers, mortars and a photo archive.
A small museum but one which says there is something of interest for everyone.

1 Lambeth High Street, London, SE1 7JN
Tel. 020 7572 2210
Open:
Mon - Fri 9:00 - 17:00
Free Admission
---
Royal London Hospital Museum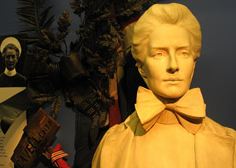 This London Museum is housed in the crypt of a 19th century church.
The London Hospital has a long and sometimes dark history as it is situated in the East end of London which was notorious as a den of poverty and criminal hang outs. One such famous event which took place nearby was the hideous murders of Jack the Ripper. The museum contains some of the original investigative materials from the murders.
Another fascinating piece of London history and which the museum covers is the story of the Elephant man , John Merrick.
The Museum is in three sections:
18th, century – overview on the foundation of the voluntary hospital and health in the 18th century.
19th century – surgery, nursing, John Merrick and other notable medical practitioners of the time.
20th century - children and health, x-rays, the two world Wars, cardiology, blood transfusion, obstetrics and more

St. Philip's Church, Newark Street, London E1 2AA
Tel. 0207 377 7608
Open:
Tue - Fri 10:00 - 16:30
Free Admission
---
St Bartholomews Hospital Museum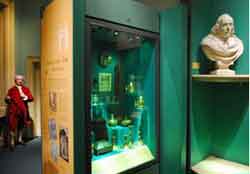 The Museum tells the story of this famous hospital via video, objects and life-size models.

The Museum collection dates back to items from the 12th century including the agreement between Henry VIII and the City of London which refounded the hospital.
Included in the museum are items from the hospital archives which include works of art and surgical and medical equipment. Also if you like to see the more gruesome side of medical history there are 19th century drawings and watercolours which illustrate 
diseases and cases.
St Bartholomew's Hospital, West Smithfield, London EC1A 7BE
Tel. 020 3465 5798
Open:
10:00 - 16:00 Tue - Fri
Free Admission
---
London really does have a wonderful collection of medical museums. 
Back to the Top Of This Medical Museums Page
Home
> Medical Museums
---