Science Museum London
The Science Museum in London has only recently celebrated its 100th birthday (2009) and during it's many years it has grown in size quite considerably.
It is now a very large museum and it is a struggle to get round the whole thing in one day, I recommend you don't even try, just enjoy what interests you most.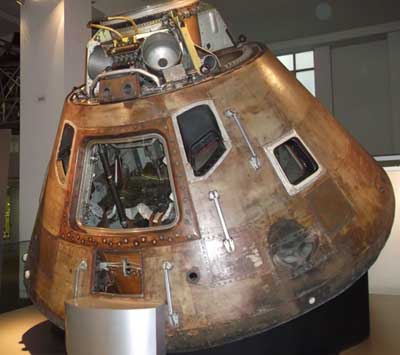 Opening Hours and Admission
Admission to the museum is FREE
There is a charge for special exhibitions
The museum is open every day between 10.00 - 18.00
Closed 24 -26 December
Address:
Exhibition Road, South Kensington, London, SW7 2DD
Tel: 0870 870 4868
The museum is a mix of old and new and this mix can be quite startling at times. For instance there are brand new interactive galleries which feel very futuristic and are probably the most popular areas of the museum due to their hands on exhibits.
Alternatively there are galleries which I feel haven't changed for many, many years and the displays are rather static and perhaps laid out in a more traditional manner. Personally I liked having the choice of both types of gallery at the Science museum.
---
The Energy Hall - The Entrance To the Science Museum
These images are from the main entrance hall to the museum.Including:

Because this is such a large museum I have tried to give a general over view of some of the galleries so that you get a better idea of what you can expect to see during your visit.
There are videos and pictures to accompany most gallery pages which I hope will give you a little peek into each exhibition space.
This is a very exciting museum for young and old and will give you a full day out in London and as such makes this a premier venue amongst other London museums.
There are cafes and picnic areas inside the museum so there is plenty of opportunities to take a breather (believe me you will need it).
Museum Highlights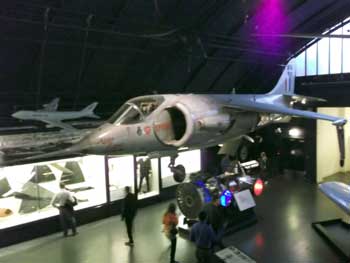 These are my personal highlights of the Science museum, click the titles to see more information and videos.
Exploring Space - A fascinating gallery which includes real Space craft and satellites.

Making of the Modern World - A look at the last 250 years of invention which has changed our world.

Flight- Aircraft and flight from the very first attempts to fly to high speed jets.

Health - Several galleries covering medical advances as well as early medical practices all over the world.
The Museums Galleries
The Science museum collection is spread over 5 floors and so I have grouped the various different galleries according to the floor they can be found on. 

Please click on the main headings to see more Information and Images of the galleries.
This is the newest area of the Science Museum (2000) and contains the most interactive areas of the museum, including a Imax cinema. Each of the separate gallery spaces are designed so that the visitor can have a real hands on experience. Computer screens and pods allow you to discover more about each gallery and as you can imagine is very popular with the younger visitors. However everyone will enjoy the experience of these new modern exhibits.
The Wellcome Wing contains the following sections:
Antenna - News and the latest gadgets
Who Am I - Discover who we really are
Atmosphere - Learn about our planets climate and how it is changing.
The Garden - A discovery area for 3 to 6 year olds to learn about science for the first time.
In Future - Giant computer games where you learn how decisions made now could affect our future.
The Secret life of the Home - A history of domestic gadgets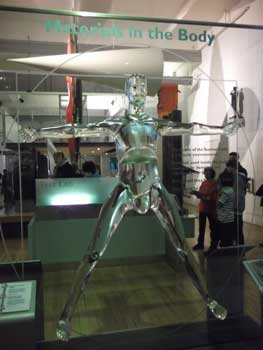 The first floor of the museum contains the following galleries:
Challenge of Materials - Discover what the stuff around us is really made from and how it has affected and shaped our lives.
Telecommunications - From Morse code to wifi
Agriculture - How has it changed and how will it continue to change to support an ever increasing population.
Cosmos and Culture - What is space and how do we fit into it.
Measuring Time - Time pieces of all shapes and sizes
I have put these two floors together as some of the galleries on these floors have been explored in the highlights section above. These floors contain the following galleries:
Energy (2) - Power supplies of the future
Computing (2) - The history of computers
Mathematics (2) - The history of math and how it plays a important role in our modern world.
Ships (2) - A fantastic display of model ships and nautical ephemera.
Launch pad (3) - Aimed at 8 to 14 years and designed to get you experimenting with science first hand.
Science of the 18th Century (3) - Pioneering scientific instruments.
---
Back to top of this Science Museum Page
Home
> Science Museum
Events