London Vacations Planner
A Easy Step By Step London Travel Guide To Plan Your Days Out In London and Beyond 
Our London vacations Planner will help you to plan your whole trip to London. From the cheapest flights, the best hotels to stay in, how to get around London and what to see while your here.
Why listen to us, well we are London born and bred and so know the city inside out.
London can be a very confusing and sometimes overwhelming place, so with our tips we hope we can reduce some of the hassles a big city can cause and make your visit as exciting and as enjoyable for you as possible.
Simply follow the steps in order to make sure you make the most of your visit to London.
Your Step By Step London Vacation Planner
1. Book Your Best Airfare To London Deal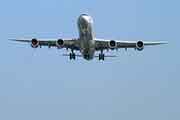 You want to arrive in London as fresh and as happy as possible. The best way to do this is to make sure you book a flight which is both comfortable and which won't cost the earth. Our Guide to Cheap Airfares to London »
2. Book Your London Hotel Room
The choice of hotel accommodation in London is vast. You can spend days if not weeks trying to find the best deal. Check out our top hotel suggestions »
---
Now You're Settled In It's Time to Discover London
---
3. Get a London Pass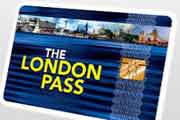 London is expensive, very expensive and if you want to see London's Top Attractions you will need lots of spending money.
Instead you could by a London Pass »
4. Sightseeing - Discover London
Find out things to do and see in the different parts of London.
See our London Sightseeing Map »
5. Getting Around London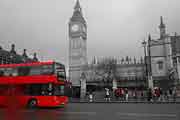 There are many ways to travel around the city. Find out more about each of them. See Our Guide to Transport In London »
6. Save Money In The City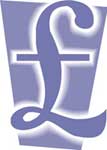 There are several ways you can cut costs during your London visit.
7. Day Trips Out Of London
You may want to explore further afield during your London vacations, that's no problem. There are many fantastic day trips available.
See our guide to Days Out of London »
---
Top Places To Visit In London - Weekly Planner
I thought I would offer you a handy FREE DOWNLOAD to help you plan your vacation in London with my Suggestions for some of the best Places to visit In London and some great tours to take.
Click picture to download
Hope you like our Vacations Planner. Now don't forget the whole reason for this site is London Museums, so make sure you get to see some of them during your trip. 
Got a London Vacations Question?
Then why not ask a Londoner?
We will be happy to try and answer any of your London trip questions. All we ask is that you give us as much detail about your trip or query so that we can answer it accurately for you.
You never know your question and our answer may be able to help others too.
Simply fill out this form and make sure you check the notification options when prompted so that you will be notified or our response.
London Vacation Questions
Please give as much detail as possible about your question, dates, time of year etc.
Home
> London Vacation Planner
---