Airfix Making History
1st June 2013 - 3rd April 2014
A new exhibition celebrating the world of Airfix, the world renowned model making company.
Every British boy must have at one time or another had bought for them and made their own  models. The company has become a Great British Institution and this exhibition shows off the companies most popular models from the  50s, 60s, 70s, 80s and 90s.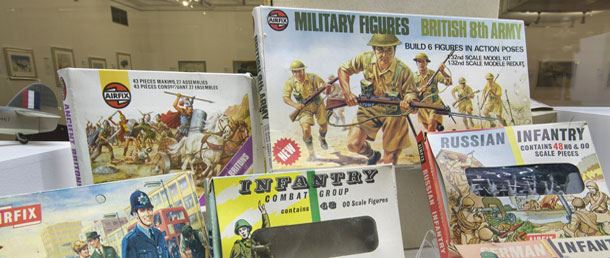 The heart of the exhibition is to explore the social history of this company on many generations of great Britain's. Many young men and women's lives were shaped  by their early experiences making these iconic models. Indeed in some cases they helped to form the future careers of some of them, with some of them going into the aviation industry.
The exhibition is situated in the museums Art Gallery. The gallery will be closed to the public for a private viewing of this exhibition on 26th and 27th of June, and 4th July.
Back to the top of this Airfix Page
Back to the RAF Museum Page