Days Out Of London Ideas
Days out of London can be a great way to see more of the country and to have a break from the hurly burly of city life.
The UK is jammed pack full of great destinations within easy reach of London and with the Euro Tunnel you can even pop over to France for the day if you like.
This page will highlight the pro's and cons of each type of trip and also give you my favorite trips out of London ideas.
A Coach Trip
The Benefits
Ease - Many Coach trips are able to pick you are from your hotel of from a handy central location in London.
Cost - Cheaper than a rail journey
Variety - Often the coach will take you to several different destinations in one day.
The Negatives
Speed - A coach trip can be slow going especially if you hit traffic on the roads.
Space - You are restricted to just your seating area for the duration of the journey.
Destinations - You are restricted by just how far you can travel from London in a day.
Rail Trips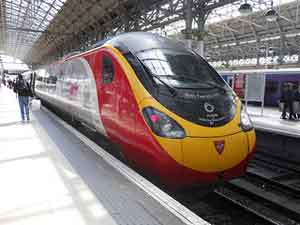 Benefits
Speed - Journey time is a lot less than by road.
Space - On most trains you will be able to get up and stretch your legs you may even have the ability to go to a buffet car.
Destinations - You are able to travel much further distances in a day.
Negatives
Cost - Rail journeys are more expensive than coaches.
Less personal service - You won't have someone available to answer questions on the day.
Pick up - You will have to travel to one of the large train stations to begin your journey.
---
Love London Museums Days Out Ideas
The following day trip packages have been chosen by me for no other reason than because I know and love the destinations. I therefore can honestly say to you that it would be a great day out and well worth the cost.
---
Coach Day Trips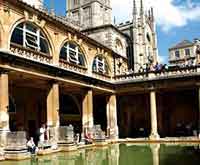 Bath, Stonehenge and Salisbury
Far west of London
---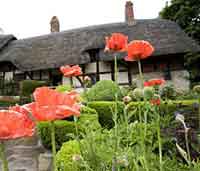 Stratford, Oxford and The Cotswolds
West of London
Walking tour of Oxford
Entry to Christ Church
Drive through beautiful Cotswolds' villages
Entry to Shakespeare's Birthplace
Free walking tour
---
Leeds Castle, Canterbury, Dover & Greenwich River Boat Ride
South west of London in the county of Kent
Private visit to Leeds Castle
Mead tour
Entry to Canterbury Cathedral
See the White Cliffs of Dover and Dover Castle
See the Old Royal Naval College in Greenwich
River Thames boat ride
Free walking tour
---
Train Day Trips
North west of London
Reserved train seats

Beatles Magical Mystery Tour

Entry to the Beatles StoryTime to see Liverpool
---
North east of London
Reserved train seats
Entry to Jorvik Viking Centre
Open Top Bus Tour of York
---
Reserved Eurostar seats
Open top bus tour
Free Metro ticket
Time for sightseeing
Free map of Paris
---
Back to top of this Days Out of London Page
Home

>
Vacation Planner
> days Out
---