Garden Museum What's On Page
The Garden Museum In London May be a small museum but it a very active one and as such holds regular events, garden visits and special exhibitions throughout the year. 
The events are designed to suit all tastes and age groups from family events to days out to visit gardens around the country. 

This page will keep you ahead of all that's going on at the museum as an when it is announced.
Subscribe to this site to stay informed by using the RSS feed or by subscribing to our free monthly Newsletter "London Museums News".
Current Exhibition
Gnome & Away: Secrets of the Collection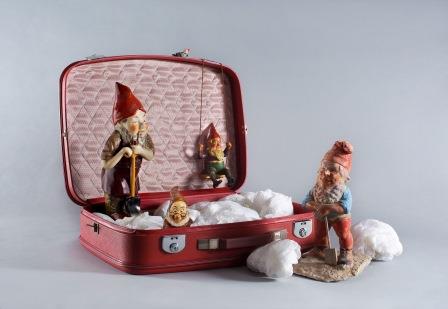 17/07/15 - 31/10/15

Join us for our final exhibition before we close for redevelopment, for the last chance to see the unique collection of objects and artworks before they are packed away and taken off site to be conserved and cleaned ready for installation in our redeveloped Museum in 2017. Visitors will have the chance to rifle through drawers, peer into packing boxes and explore over a hundred highlights from the Garden Museum collection, many of which have never before been publicly displayed.

---
Past Exhibitions At Garden Museum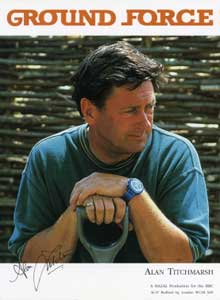 Alan Titchmarsh 50 years of Gardening - Until 31/8/2014
He chooses 101 objects which tell the recent history of gardens and gardening in Britain.
The exhibition will include tools, artefacts, and ephemera, and works of art.
More Information
Green Fuse - The Works of Dan Pearson

23 May 2013 - 20th Oct

Exploring the Work of Dan Pearson

Floriculture - Flowers, Love and Money

Feb 14th - April 28th 2013

The first exhibition telling the story of the cut flower trade from the 17th century until today. The exhibition will also explore the inspiration of cut flowers to painters, and to the art of floristry, and their symbolism in rites of passage such as marriage, funerals, and memory.

Olympic Landscapes - with Sarah Price, James Hitchmough and Nigel Dunnett.  

Monday 22 October 10.00am to 4.30pm

The London Summer Olympics this year was truely memorable but not only for its sport and great atmosphere but also for the fantstic planting throughout the park.

This workshop will look at how the layout and choice of plants was chosen, designed and delivered by the three people who lead this great project.

The day is a unique opportunity to uncover what went on behind the scenes and to find out how the Olympic park will be maintained in the future.

Tickets £70

To book a place call 020 7401 8865

Jubilee Garden Fete

Sunday 3rd June  11am - 8pm

To celebrate the Queens Diamond Jubilee the Garden Museum will be holding an old fashioned tradional English Garden Fete.

With bunting and cream teas and lots of Ginger beer. As well as traditional garden fete fun and games, such as a tombola and coconut shies.

The museum is close to the river and so the Queens flotilla of 1000 boats will pass close by. So why not come and celebrate the Jubilee in a traditional way and find your very own oasis in our wonderful gardens.


Entry cost:
£5 Adults, £2.50 Children 
Back to the top of this Garden Museum Whats on Page
Home

>
Garden History Museum
> Garden History Museum Mseum Whats On