Radio Times Exhibition
Museum of London
Radio Times Exhibition  
The Radio Times for those not from the UK is a weekly TV and Radio listings magazine which has been informing the British nation of the delights to come on their Radios and TV screens for over 90 years.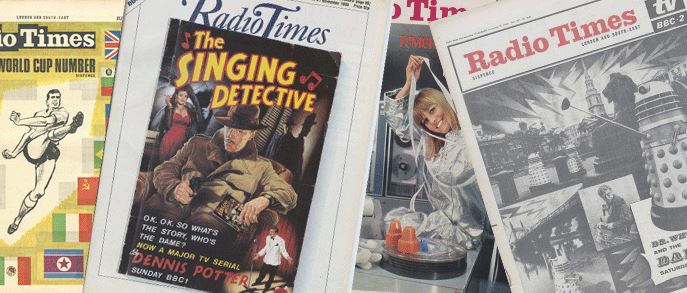 During that time it has become a piece of TV and radio history in its own right with many of its covers now seen as iconic. Recording both historical events such as world war two and the moon landings and long standing television favourites such as Doctor Who, EastEnders and The Singing Detective. 
As such to celebrate its 90 years of publication the London Museum has put together an exhibition celebrating the magazine and its place in the British social history through its many varied covers.
Cover Story: Radio Times at 90 runs until the 3rd November 2013 and is a free exhibition.
Highlights of the exhibition include
Original Radio Times covers


A 1920s Marconi valve radio
A 50th anniversary display for Doctor Who.
Radio Times Exhibition top of page