The London Transport Museum
What's On Page
The London Transport Museum frequently hold exciting events and exhibitions and the best way to stay up to date and informed of all the latest news is to visit these pages regularly or subscribe to our RSS feeds.
This page will be updated as and when new events etc are announced by this London Museum.
Current Exhibition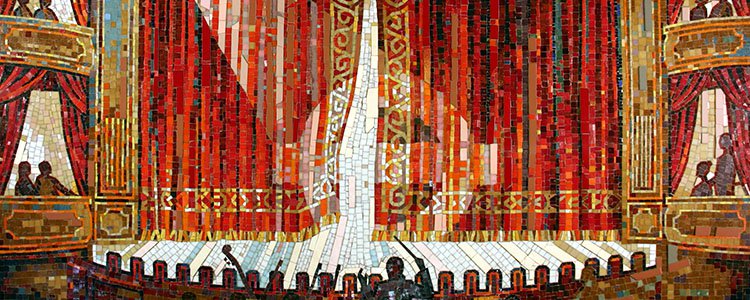 Night Shift - London after Dark 
11 September 2015 to 10 April 2016
Glittering nightlife, Tube posters and intriguing black and white photographs bring alive London's nocturnal travel history in this new exhibition. 

Past Exhibitions at The London Transport Museum
Goodbye Piccadilly

Goodbye Piccadilly 

16 May 2014 – 8 March 2015

Goodbye Piccadilly commemorates and explores the contribution of London's motor buses and their drivers to the First World War and the upheaval for Londoners on what became for the first time the 'Home Front'. 

free with admission Ticket
Poster Art 150

15 Feb to Oct 2013

London Underground first commissioned its first promotional poster in 1908 and has a reputation ever since of producing fantastic poster designs.

This exhibition showcases 150 of the best poster designs including famous ones such as Man Ray's 'Keeps London Going'.  Visitors will be able to vote for their favourites and the most popular poster will be announced at the end of the exhibition.

The Serco Prize for Illustration 2012

Date: 13 November - 10 December 2012

This year's theme is Secret London and there will be 50 works of art on display, each showing a hidden aspect of the city.

The entries have been chosen from submitted illustrations by professionals and students.

Mind The Map

18 May - 28 October 2012

This new exhibition uses the extensive collection of maps at The London Transport Museum.

This will the largest exhibition of this anture and will include unseen historic material and new artworks by leading artists.

This theme of this exhibition is the geographical, diagrammatic and decorative nature of transport maps.

Sense and the City Exhibition

until 18th March 2012

The exhibition is all about how technology has and is changing the way we interact with the world around us. The exhibits cover subjects such as how we communicate with each other, i.e. how the mobile phone has changed the way we talk to each other and find out information to how we travel around the city i.e. GPS navigation systems and new electric cars.

It also explores what the future may hold for us in these areas, how will be get around London in the future?

This is a fascinating exhibition which will open your eyes to some of the possibilities new technologies will have on our futures.
All information is correct at the time of publishing, Please do check with the museum to make sure the event is still proceeding.
Top of this The London Transport Museum Page
Home

>
London Transport Museum
> London Transport Museum Whats On
---