The Wellcome Collection What's on Page
The wellcome collection is a fantastic place to plan a day visit to or too just drop in during your lunch break. There are always new and interesting exhibitions being held along with free tours and talks.
This page will keep you up to date with all the major new exhibitions and events taking place. Remember to subscribe to our FREE Ezine " London Museums News" to be kept up to date.
---
Current Exhibition
This is a Voice 14 APRIL–31 JULY
FREE | DROP IN This is a Voice traces the material quality of the voice by looking inside vocal tracts, restless minds and speech devices to capture its complex psychological and physiological origins.
Conceived as an acoustic journey, the exhibition focuses on the emotions that resonate in the voice through rhythm, pitch and tone, as well as non-verbal forms of communication.

States of Mind: Tracing the edges of consciousness
UNTIL 16 OCTOBER
Tis evolving exhibition will examine perspectives from artists, psychologists, philosophers and neuroscientists to interrogate our understanding of the conscious experience.
Exploring phenomena such as somnambulism, mesmerism, and disorders of memory and consciousness, the exhibition will examine ideas about the nature of consciousness, and in particular what can happen when our typical conscious experience is interrupted, damaged or undermined.
---
Past Exhibitions at The Wellcome Collection
Tibet's Secret Temple: Body, mind and meditation in Tantric Buddhism
UNTIL 28 FEBRUARY 2016 - FREE
Tibet's Secret Temple explores Tibetan Buddhist yogic and meditational practice and their connections to physical and mental wellbeing.
This exhibition is inspired by an exquisite series of 17th-century murals from a private meditation chamber for Tibet's Dalai Lamas in Lhasa's Lukhang Temple. It features over 120 objects including scroll paintings, statues, manuscripts, archival and contemporary film, together with a wide range of ethnographic and ritual artefacts. Three of the murals from the temple have been recreated, by photographer Thomas Laird, as life-sized digital artworks that form the centrepiece of the exhibition.
Ann Veronica Janssens: part of States of Mind
15 OCTOBER 2015–3 JANUARY 2016
FREE | DROP IN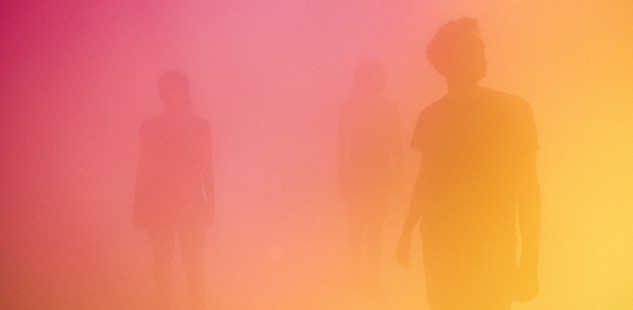 This new installation by Ann Veronica Janssens explores light and colour as she invades the gallery with coloured mist. Colour is caught in a state of suspension, obscuring any detail of surface or depth. Instead, attention is focused on the process of perception itself. Janssens's work is both disorienting and uplifting as the daily wonder of conscious experience is given renewed emphasis.

This installation launches States of Mind: Tracing the edges of consciousness, a year-long investigation into the experience of human consciousness.
Memory Movement Memory Objects
WED 22 JUL–SUN 18 OCT    FREE | DROP IN Over 100 works by artist Alice Anderson will be displayed. Anderson's sculptures are entirely mummified in copper thread, creating glistening landscapes of beautiful, uncanny and transformed objects. Each piece is an exploration and act of memory.
Undress Your Mind
20 Nov - 20 Sept 2015 - Free
Once again the Wellcome Collection hosts an exhibition covering an aspect of the human condition not often talked about, this time it is human sexuality.
The exhibition hosts over 200 objects including rare archival material, film and photography.
An Idiosyncratic A to Z of the Human Condition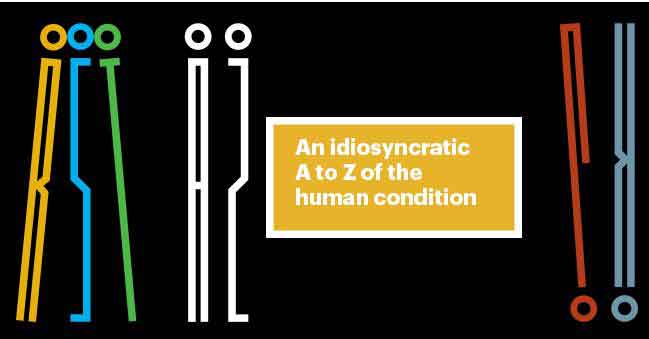 Tuesday 24 June 2014 - Sunday 12 October 2014
From Acts of Faith to Zoonoses, we present An Idiosyncratic A to Z of the Human Condition. Using Henry Wellcome's strange and wonderful collection of objects (from medical artefacts and paintings to photography and sculpture), we invite you to consider: what is the human condition?
Thinking With The Body

19 Sept 2013 - 27 Oct 2013

This exhibition at the wellcome collection is staged during the run-up to the first performances of his new work for Wayne McGregor, Random Dance, 'Atomos' at Sadler's Wells, offers a glimpse into this interdisciplinary research process and the impact it has in the rehearsal studio
Death: A Self-portrait

15 Nov 2012 - 24 Feb 2013

FREE

300 works from a unique collection dedicated to the symbol s of death and our complicated  attitudes towards it.

The collection is diverse, including art works, historical artefacts, scientific specimens and ephemera from across the world. Including items such as a group of ancient Incan skulls, to a chandelier made of 3000 plaster-cast bones.  This unusual exhibition is both disturbing and moving which explores the human desire to make peace with death.

Wellcome Image Awards

21 June - 31 December 2012

Free

Wellcome Image Awards celebrates the most informative, striking and technically excellent images acquired by the Wellcome Images picture library in the past eighteen months.

Superhuman

19 July - 16 October

An exhibition all about our obsession with looking and being the best we can. From prosthetics from Ancient Egypt to our modern day use of drugs such as Viagra.

Everything from glasses, lipsticks and false teeth, even electronic accessories such as the mobile phone which is used as a status symbol are explored in this exhibition.

Brains: The Mind As Matter

29 March - 17 June 2012

This exhibition seeks to explore what humans have done to brains in the name of medical intervention, scientific enquiry, cultural meaning and technological change.

Featuring over 150 artefacts including real brains, artworks, manuscripts, videos and photography.

focusing on the bodily presence of the organ rather than investigating the neuroscience of the mind.

Here Comes Good Health

22 February - 03 June 2012

From cinemotor vans in the streets to electric signs flashing warnings about spitting, you couldn't ignore health in interwar Bermondsey.

This display looks at the borough of Bermondsey unusual public health work through leaflets, photos and their pioneering educational films.

This display is in the Lightbox, opposite the 'Medicine Now' gallery on the first floor.
Back to the Top of The Wellcome Collection Whats On Page
Home

>
Wellcome Collection
> Wellcome Collection Whats On
---