London British Museum
What's On Pages
The London British Museum has many new exhibitions and shows every year, as well as lots of other special events and talks throughout the year.
This page will be kept up to date with all the latest news etc so that you will never miss a thing.
Simply come back regularly or sign up to the sites RSS feed to be kept informed of new events taking place at the British Museum.
---
Current Exhibition- London British Museum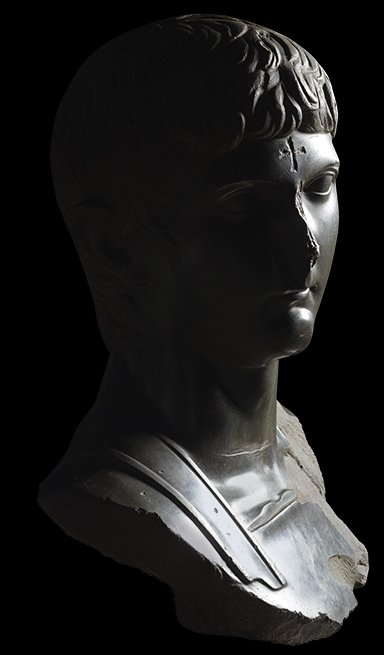 Egypt- faith after the pharaohs
29 October 2015 – 7 February 2016
Discover Egypt's incredible journey over 12 centuries, as Jews, Christians and Muslims transformed this ancient land.
This exhibition tells the story of the change from a world of many ancient gods to the worship of one God. Uniquely preserved in Egypt's arid climate, the objects in the exhibition show how the shift to monotheism – the belief in one God – affected every part of life. Egypt's experience reflects the wider move from the ancient to medieval world, a transition that has shaped the world today.
£10                                  
---
Celts - art and identity
24 September 2015 – 31 January 2016
Come on a journey tracing what it means to be Celtic. This is the first major exhibition to examine the full history of Celtic art and identity, from the first recorded mention of 'Celts' to an exploration of contemporary Celtic influences. Discover how this identity has been revived and reinvented over the centuries, across Britain, Europe and beyond.
£16.50
---
---
Past Exhibitions
Ming - 50 years that changed China

18 September 2014 – 5 January 2015 
Germany - Memories Of A Nation
16th October - 25 January 2015
Adults £10 children Free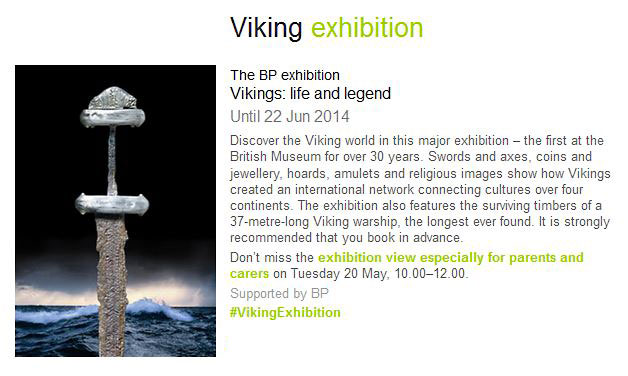 Shunga

3 Oct 2013 – 5 Jan 2014

Adults £7
Life and death in Pompeii and Herculaneum

28 March - 29 Sept 2013 Adults £15

Arcimboldo to Kitaj
30 May - 1 September 2013
Free

130 prints and drawings on display from the 11,000 acquired by the British Museum over the past five years.

Ice Age art arrival of the modern mind
7 February - 26 May 2013
£10

Artworks from the last Ice Age from across Europe which were created between 40,000 and 10,000 years ago. A unique opportunity to see the world's oldest known sculptures, drawings and portraits.

Virtual autopsy - explore an Egyptian
16 Nov - 3 March 2013 Room 64
Free

Explore a five and a half thousand year old mummy and discover its secrets.

This is aninteractive exhibit based on medical visualisation technology and research.

Ritual and revelry
The art of drinking in Asia
27 Sept 2012 - 6 January 2013 Free

Discover the importance of water, alcohol and tea in cultures across Asia over the past 2,500 years.

Displays including items used for drinking, pouring and performing religious offerings. There are also pictures showing the importance of these rituals in many Asian religious ceremonies.

Renaissance to Goya


20 Sept 2012 - 6 Jan 2013
Free

Prints and drawings by mainly Spanish and important European artists working in Spain from the mid-16th to the first decades of the 19th century. Lots of these prints and drawings have never been on display before anywhere, so this is a great opportunity to see for the first time some fantastic pieces of art..

Some of the artists include Diego Velázquez, Vicente Carducho,  Bartolomé Murillo and Francisco de Goya
---
To find out more information about any of the above events visit the London British Museum website for full details and booking.
The information is correct at the time of publishing but events should be confirmed with the museum in question to avoid disappointment.
Back to top of this London British museum Page
Home

>
British Museum
> British Museum Whats On